The Sydney Harbour Bridge and the Opera House are both landmarks in Sydney Australia. The unique shape of the Sydney Harbour Bridge makes it instantly recognisable as a symbol of Sydney, and of Australia – particularly with the sails of the Sydney Opera House in the picture.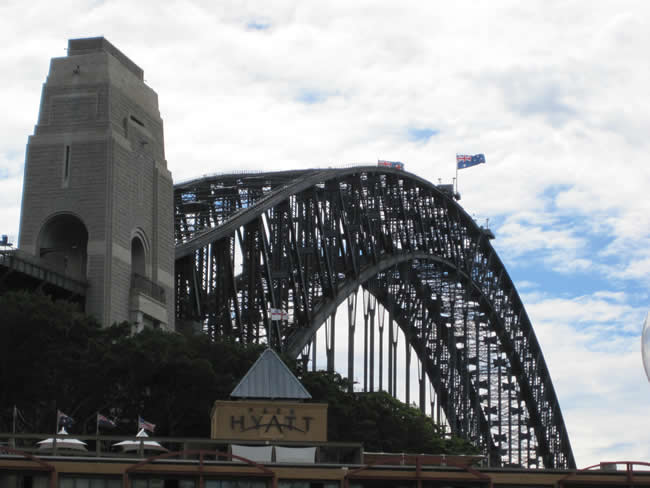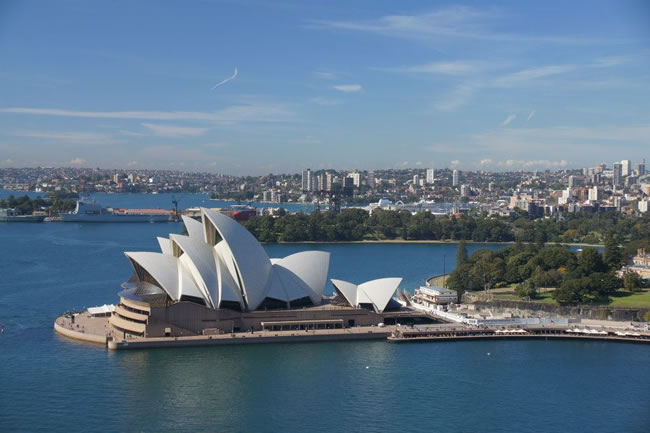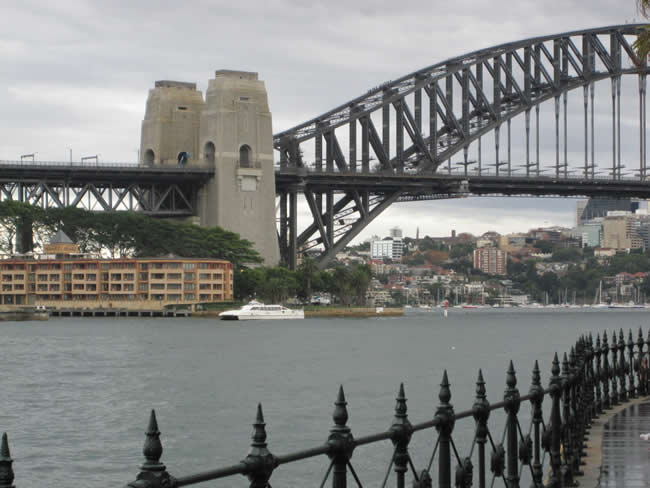 When the bridge was opened in March 1932 the then Premier of New South Wales Jack Lang was upstaged by a Captain Francis de Groot who came charging through on his horse and slashed the ribbon with his sword before Mr Lang had a chance to cut it!
The arch itself is just over half a kilometre long (503 metres), and the whole bridge is more than twice that at 1149 metres. When they designed it they left 49 metres underneath so ships can easily pass through. The Bridge deck is a massive 49 metres wide, and has a six lane roadway down the middle which carries 100 000 vehicles a day. On the western side there is a train line, as well as lanes of traffic, and on the eastern side there is is a pedestrian walkway.
Did you know?
Before they opened the bridge in 1932 they tested it by parking 96 steam locomotives on it in various configurations. There were no problems, and the bridge has worked well ever since.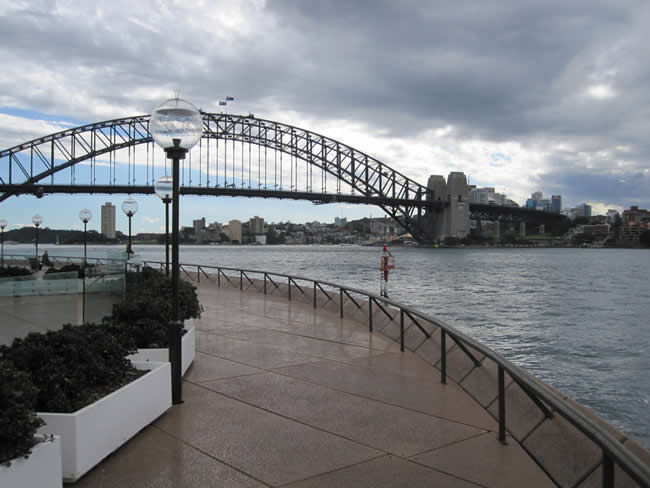 Though it is a beautiful structure, the Sydney Harbour Bridge requires constant maintenance. When they put the first three coats of paint on it, it took 272 000 litres to do it. The bridge has to be repainted all the time – its a constant job. As soon as they have finished they start again. That's why the Australian actor Paul Hogan had a job there – painting the bridge!
They have even developed a special paint for the job. It dries out within a few seconds so that any paint drops are dry by the time they get to the cars far below.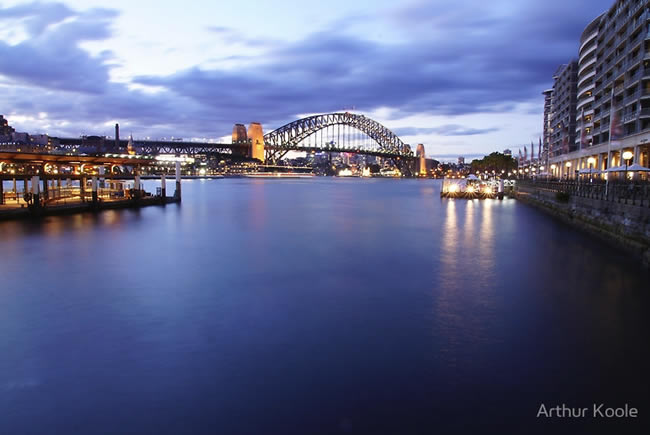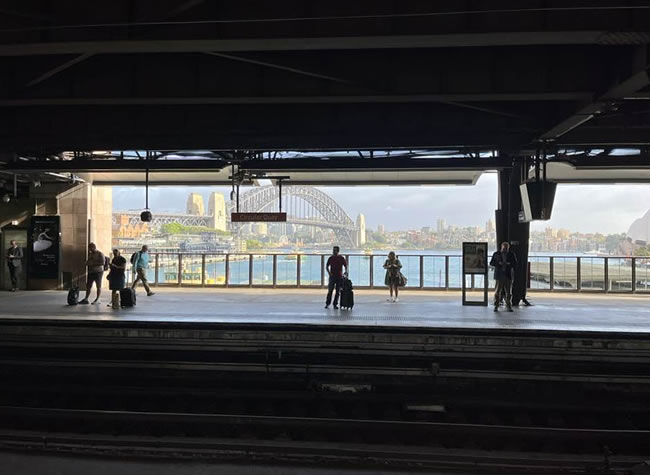 Interesting facts and figures about the Sydney Harbour Bridge
| | |
| --- | --- |
| Length of arch span | 503 metres |
| Height of top of arch | 134 metres about mean sea level |
| Height to top of aircraft beacon | 141 metres above mean sea level |
| Clearance for Shipping | 49 metres |
| Height of Pylons | 89 metres above mean sea level |
| Width of deck | 49 metres |
| Base of each abutment tower | 68 metres across and 48 metres long (two pylons rest on each abutment tower) |
| Total length of bridge | 1149 metres including approach spans |
| Bearing Pins | Each of the four pins measures 4.2 metres long and 368 millimetres in diameter |
| Thrust on bearings | Under maximum load approximately 20,000 tonnes on each bearing |
| Number of rivets | Approximately 6,000,000 |
| Largest rivet | Weighed 3.5 kilograms and was 395 millimetres long |
| Longest Hanger | 58.8 metres |
| Shortest Hanger | 7.3 metres |
| Total weight of steelwork | 52,800 tonnes including arch and mild steel approach spans |
| Weight of arch | 39,000 tonnes |
| Rock excavated for foundations | 122,000 cubic metres |
| Concrete used for bridge | 95,000 cubic metres |
| Granite facing used on pylons & piers | 18,000 cubic metres |
| Allowance for deck expansion | 420 millimetres |
| Allowance for arch expansion | The arch may rise or fall 18 centimetres due to heating or cooling |
| Number of panels in arch | 28, each 18.28 metres wide |
| Record tonnage erected | 589 tonnes of steelwork was erected on the arch in one day on 26 November 1929 |
| Paint required | 272,000 litres of paint were required to give the Bridge its initial three coats. |
Strewth! That's a big Pin!

4.2 metres (that's 14 foot!) long and 368 millimetres (14 and a half inches) thick.
There's four of them to hold the whole thing up.
But then they need to be big – they hold up twenty thousand tonnes each!
This page Copyright © ThisisAustralia.au


All the labels you use every day, with excellent service! EveryLabels.com.au