Henry John Butler, son of John Butler and Sara Anne Cook, was born on 9 November 1889 at Yorketown but spent most of his early years on a farm and primary school at Koolywurtie near Minlaton. It was during his boyhood that motorbikes, cars, planes and many other machines and devices were invented and developed. After having read the story of the Wright brothers' first powered flight, Harry became obsessed with flying. This was during the pre WW1 years when there was very little technical information available on flying. But Harry was born to fly, and the theory and practice of aviation was his ruling passion – so much so that he used to weigh his mother's farm hens and measured their wing spans. Always learning, always wanting to fly. His formal education was limited to primary school at a small country school at Koolywurtie. He had no secondary education at all.
He had heard about Frederic Custance's flight (Custance was the first South Australian to fly) and for most Saturdays he now travelled from the farm to Smithfield on a motorbike, a distance of about 120 miles. To do such quite long distances he needed reliability, so he made a motorbike himself with the help of Cecil Crawford. At Smithfield Carl W. Wittber was building a plane. Wittber, a brilliant engineer, and Fred Jones were the two team members who had made Custance's flight possible. This was young Harry's first chance to get into a plane and get a feel for it. Most of the time he and Carl Wittber taxied the plane on the ground, but both went on short flights. For the next few years it was farming by day and reading and studying aviation by night.

In February 1915 he joined the Air Force at Point Cook. Disappointed with the slow progress, Butler used his own money to enlist in England and join the Royal Flying Corps. His lack of formal education excluded him from the pilots' course and he became a mechanic. It did not take long before his experience and knowledge were recognised and by July 1916, Second Lieutenant Butler was flying in France. Although wounded and twice awarded the Air Force Cross he remained in the Royal Flying Corps until the end of the war in 1918.
Harry's great talent at this time was as an instructor. this must have been a happy time of life. flying daily, and teaching others the thrill and achievement to be found in the air. During his service as an instructor, 2700 pupils passed through the school to which he was attached. He was promoted to Captain and Flight commander.
He was always learning. He would fly to France, attach himself to an active fighter squadron and join it's raids. He could then study each new German tactic first hand and work out an effective counter to it. He would then go back to the flying school and incorporate what he had learned in battle. In February 1918 he was wounded in active service over Douai. In December of 1918 he received the Air Force Cross.
It was during his time in France that he developed a primitive form of airmail – simply dropping weighted notes from his plane! It was a much quicker way of getting messages through than the normal channels. This gave rise to the concept of Air Mail. His first real Air Mail flight was undertaken in 1917 when he took letters from Glasgow to Turnberry. He brought this idea of air mail with him on his return to Australia after leaving the Royal Flying Corps on Armistice Day 1918.

Harry was probably a bit before his time, but his enthusiasm for flying, and his single minded determination roused the interest of many South Australians and others across the nation for flying. Harry loved aerobatics and used his great skill spectacularly to arouse people's interest in flying. He dived, rolled, flipped, hedge-hopped and more to raise people's awareness of flying and it's possibilities.
In July 1919, Butler, together with HA Kauper formed the Butler & Kauper Aviation Company which operated from a hanger at Northfield. A Jack Lucas worked for them as a mechanic and often went with Butler on mail flights. Cecil Crawford was a lifelong friend who was often called on for advice. They brought with them from England a couple of planes with which to begin their company. Within a month Butler gave displays of flying and stunting.
His greatest thrill, the day he had dreamed of, came on 6 August 1919 when he became the first to fly across the Gulf to Yorke Peninsula, carrying with him a full mailbag to be delivered at Minlaton where more than 6000 people were waiting for his arrival. The local boy came home by plane! It was no easy flight. He had taken off into the teeth of a 70 mph gale. He had to vary his flying height considerably to try to deal with the wind, from 15 000 ft to 1700 ft.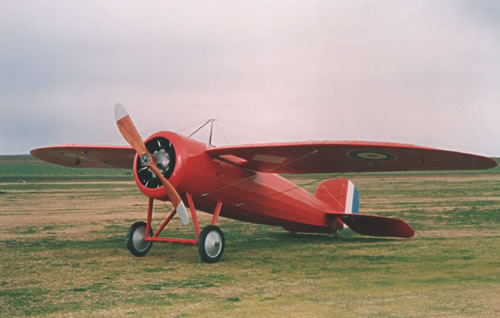 When he finally made it to Minlaton there were 6000 people waiting for him, most of whom had never seen an aeroplane! There was quite some concern for his safety because of the weather conditions and that no-one had ever flown over the Gulf of St Vincent to the Yorke Peninsula before. Harry decided to treat them to a display of aerobatics. From 8 000 ft he came down in a screaming nose dive and flattened out only just above the heads of the crowd. He skimmed along the ground and then roared up into the sky and gave a dazzling display of aerobatics. He landed at 11.45 am – just in time for lunch, which was advertised for 12 pm!
Butler was officially welcomed by the Chairman of the Minlaton District Council, Edward Correll who took delivery of a special letter from the Governor of South Australia, Sir Henry Galway. After lunch Harry treated everybody to two more spectacular displays of aerobatics. He held nothing back in courage or spectacle!
To purchase a Carto Graphics map of the Yorke Peninsula, click here

Harry returned to Adelaide with two bags of mail on 11 August, flying over his old school at Koolywurtie, and dropping a special message which read, 'To my old school and scholars. I sincerely hope that this little message from the air will bring to you all the very best of luck'. He reached the Enfield airfield 27 minutes after leaving the ground at Minlaton. He surprised the party of dignitaries who were waiting for him, who were quite naturally looking for him to approach from the west, by approaching from a very great height in a screaming nose dive from which it seemed impossible to recover. Just short of the ground he pulled out, looped the loop and landed and handed over the mail bags! A born showman.
Soon Harry Butler notched up another number of 'firsts' by taking the first aerial photograph of Adelaide, bringing Father Christmas and taking people, including the Governor on flights over the city. He also dropped, by parachute, a tree into the Wattle Grove in the Parklands, to be planted in memory of the War Dead.
At the time there were a number of Australians who were preparing for an air race between England and Australia. Among them were Ross Mcpherson Smith, Keith Smith, WH Shiers and George Hubert Wilkins. Wilkins crashed his plane in Crete. The race was won by Ross and Keith Smith when they landed in Darwin on 10 December 1919.
In 1920 Butler took part in the New Year's Day festivities at Victor Harbor. In March the Smith brothers came to Adelaide in their Vickers-Vimy escorted by Butler's little Red Devil. Later that year Butler took part in, and won, Australia's first Aerial Derby, held in Adelaide on 8 September. He also made a special aerial mail flight to Jamestown. During 1920 Harry married Elsa Gibson. She became a teacher and her first appointment was near Minlaton, where she first met Harry.

On 11 January 1922, Butler crashed his plane near Minlaton. Although badly injured he survived and after many hospital visits was able to restart his flying career and new business ventures. But on 30 July 1924 the effects of the Minlaton crash finally caught up with him when he died from an unsuspected cerebral abscess.
His funeral was hugely attended and thousands lined King William Street to say farewell to their hero whose coffin was carried on a gun carriage on his way to the North Road Cemetery. He had brought a new and exciting experience into the lives of many South Australian people.
His Red Devil plane was later restored at Parafield by Aviation Services SA Ltd.
To purchase a Carto Graphics map of the Yorke Peninsula, click here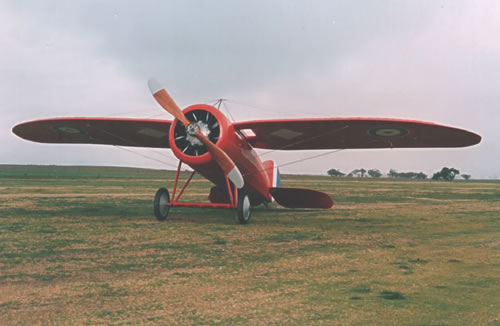 Harry Butler's restored Bristol Monoplane now resides in a specially designed hanger-shaped building located by the Native Fauna Reserve, at the Northern entrance to Minlaton, Southern Yorke Peninsula, South Australia.
After Harry's death Elsa changed from teaching to a nursing career. After gaining her qualifications she became charge nurse at the Adelaide Hospital for several years before going to England in 1934. In England she trained as a midwife. On returning to South Australia after the war she worked as Matron at St Margaret's Convalescent Hospital, Semaphore, until her retirement and re-marriage.

Flinders Ranges Research
Booklet: The Harry Butler Story
To purchase a Carto Graphics map of the Yorke Peninsula, click here
Copyright © ThisisAustralia.com.au

All the labels you use every day, with excellent service! EveryLabels.com.au
Although many of our contributors use professional camera equipment such as the Nikon Coolpix 1000, at ThisisAustralia we usually use our mobile phone cameras. A Samsung Galaxy Note 10 +, which has been great, and we will continue to use. We have also just purchased a Samsung S21 Ultra. This has been described as an 'insanely brilliant camera with a phone attached'. So we are expecting some really good quality pics! Some of our contributors have also used the iPhone 13 with good success.