Dumbleyung and Donald Campbell and the world water speed record.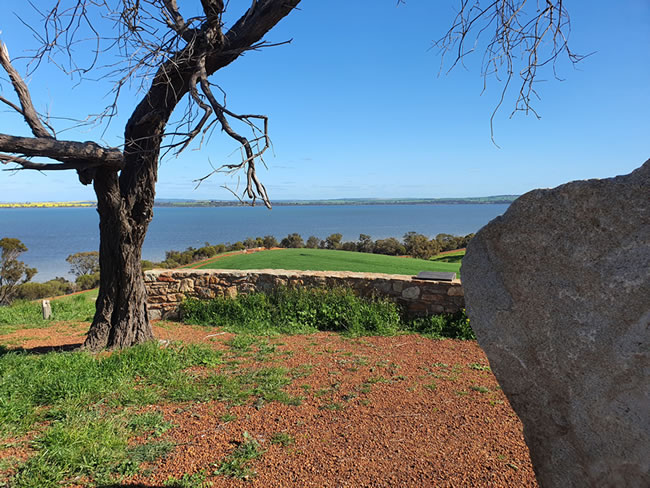 The memorial and lookout on Pussycat Hill, overlooking Lake Dumbleyung, was opened by Donald Campbell's daughter Gina in 1984, the 20th anniversary of her father setting the record.
Gina herself also set speed records of her own. She broke the Women's World Water Speed Record in 1984 at Home Pierrepont at Nottingham in England. Her speed was 122.8 miles per hour (197.6 kilometres per hour). in 1990 she broke her own record in New Zealand at 166 mph (267 kmh)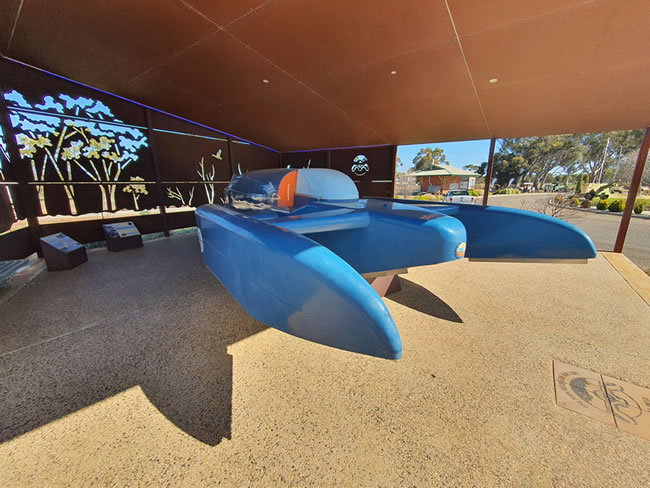 The replica of the Bluebird was built by Mark, Hilary, and Jonathon Motzouris of Statewide Boating. Because there were no drawings of the Bluebird they had to research widely to get accurate dimensions. It was finished in time for the 50th anniversary of the World Speed Record on 31 December 2014.